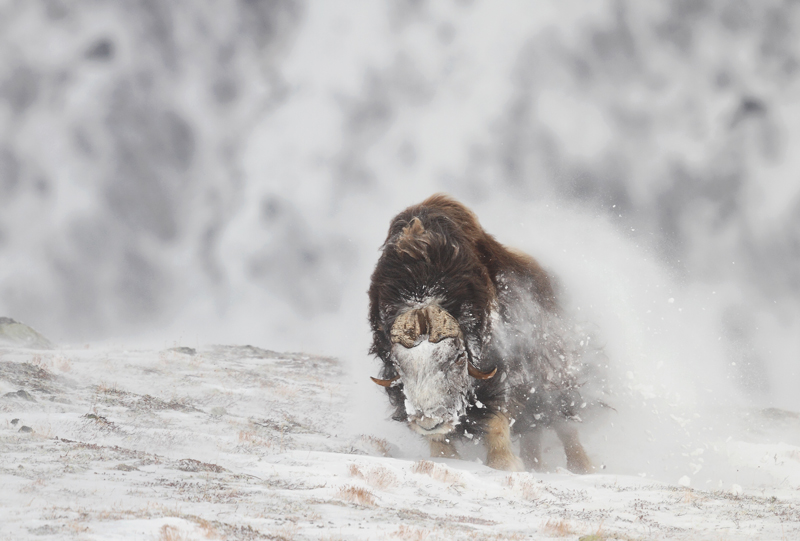 Unlike many mountain dwellers, the Musk Ox seeks out the higher grounds during the long Norwegian winter. Due to strong winds
there is less snow in high altitude than in lower grounds. This impressive mammal is well prepared for harsh winter conditions.
After a long nap it was time to stretch out and shake off some snow.